Better the "New York Pass" or the
"New York CityPASS"?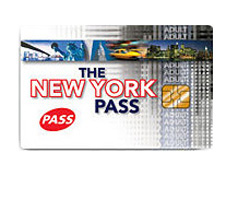 The New York Pass and the New York CityPASS are both tourist passes of New York and offer entrance to several tourist attractions in the city.
The New York Pass allows entrance to more than 50 popular attractions in New York, considerable savings compared to the price of multiple tickets and the possibility to jump queues in many attractions.
It's possible to include transport on hop-on hop-off double-decker tourist buses.
Consult the full list of attractions.
The New York CityPASS is a similar pass, which however allows to visit only 6 attractions (even though in a longer time span, 9 days) and so it's cheaper.
The attractions are: Empire State Building, Metropolitan Museum of Art, Natural History Museum, Moma Museum of Modern Art, ferry to Statue of Liberty or Circle Line, Guggenheim Museum or Top of the Rock.
Why do people buy them?
People buy them usually if they want to visit several attractions and want to save money and time while doing it. They can also be a nice present, for example on a trip with a partner, friends, family or company employees on annual trip.
The New York Pass
Some of the key attractions included in the New York Pass are: Statue of Liberty, Empire State Building, Guggenheim Museum, New York Skyride, Madame Tussaud's, Circle Line River Cruise, Museum of Modern Art, Madison Square Garden Tour, NBC Studio Tours and the New York Aquarium.
Transport
You can opt for different transport packages to travel on open double-decker tourist buses.
Attractions on the map
You can see the map of attractions which shows also theatres, exhibitions, tours, restaurants and shops with discounts:

Map of attractions, check it out on the New York Pass website >
How it works
It works like a buffet. You buy it and you get free entrance in all the attractions included. The more you visit, the more you save. For more details you can visit the section how it works on the producer's website.
Should I get the New York Pass?
If you visits 3 top attractions per day, according to the producer you can save on average:
1-day pass - $18
2-day pass - $45
3-day pass - $73
7-day pass - $196
So it is a good choice if you are going to visit at least a few attractions.
If you are staying for several days, then the longer multi-day passes (3 or 7 days) let you save more as their daily cost is lower.
The pass includes a 140 pages guide, which is useful to plan your trip in advance, particularly to group nearby attractions to visit on the same day to save even more time.
Who makes it
The pass is made by Leisure Pass Group Ltd, who is a member of the European Association of Tour Operators and of Visit London, the official tourism organization of London.
How to buy it
You can buy the pass online at:
You can find more information about the attractions included in the New York Pass in our article New York Pass. For questions and comments about this article contact us at info@lovemarche.com
See also...
In New York calling your country is not expensive with a PC and Skype
Article on the London Pass to visit London